A New Year, A New You!
Nutrition Webinars
January 12, 2021 @ 12:30pm EST: 

Understanding Different Diets

This complimentary presentation will cover 7 popular diets.  Learn the differences amongst them and you can decide which is the best fit to meet your goals.
     Paleo
     Ketogenic
     Restrictive
     Plant-Based
     Mediterranean
     Gluten-Free
     Low FODMAP 

February 9, 2021 @ 12:30pm:

  Reading Nutrition Labels
Shop smarter, eat healthier!  Learn what to look for on nutrition labels, how to interpret ingredients, and decipher the nutritional content. 
Contact us at 239.676.5249 or dionne@d-signednutrition.com to register.  Space is limited.
Events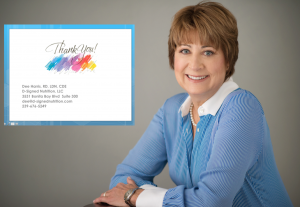 GROCERY STORE TOURS
Please call our office to schedule with Katie Stimmel, RDN.  By appointment only.   Individual or small group only limited to 4 people.
BOOK A PRIVATE EVENT –   
We can customize any presentation to any group.  Are you looking for a dynamic presentation for a club or private party?  Consider learning more about how nutrition impacts health.  See our webpage on Nutrition lectures, seminars and workshops with the list of presentations given in the past.
PLEASE STAY TUNE FOR UPCOMING EVENTS!
Learn how the micronutrients affect your health!