February 2019 Events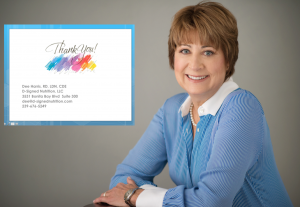 COMPLEMENTARY GROCERY STORE TOURS
Please call to schedule. Kaitlyn, our intern, is offering complementary grocery store tours to help learn about healthy options. If you need help with gluten free options, food sensitivities or just want to find healthy options, this is a great opportunity! She can take 2 people at a time, so grab a friend and call our office. You will be able to pick from a tour either at Whole Foods or Publix. This will be available through February and March, 2019. Please call our office to schedule!
HEALTHY FOOD OPTIONS WHILE DINING OUT
Monday, February 11, 2019
12 PM
Location: D-Signed Nutrition Office. 3531 Bonita Bay Blvd. Suite 300, Bonita Springs, FL 34134.
Free Presentation
Bring Your Lunch and Listen to our Intern, Kaitlyn Haley, Give A Presentation About How to Stay on Track While Dining. This Includes Tips On What to Eat, Where to Eat, How to Be Gluten Free, and More! Space is limited. Call 239-676-5249 to reserve your spot.
COOKING DEMONSTRATION AT THE NEW SPROUTS IN NAPLES
Tuesday, February 19th, 2019
5:30-6:30 pm
Free Presentation
Come join Dee, and her 2 interns, Kaitlyn and Dionne in to discover healthy food preparations at the new Sprouts in North Naples. This is the pre-opening. We will be demonstrating 3 recipes- appetizer, main and dessert. Come learn and taste! Space is limited to 50- 55 people. Click here to Register
NUTRITION AND ANTI-AGING
Thursday, March 7, 2019
5:30-6:30
Location: Sagewood Institute
801 Anchor Rode Drive
Suite 304
Naples, FL 34103
239-434-9710
Anti-aging is not just about maintaining skin, hair and exercising. Every thing we put in our mouth determines the health and longevity of every cell in our body. Maximize your anti-aging efforts with the understanding of the importance of nutrients and dietary habits. Dee will offer tips on maximizing nutrition with ideas on meal planning, dining out. She will also discuss biomarkers on labs that may indicate sub-optimal nutrition for aging. There will be time for questions. Call Sagewood Institute to reserve your spot. Seating is limited.
Learn how the micronutrients affect your health!